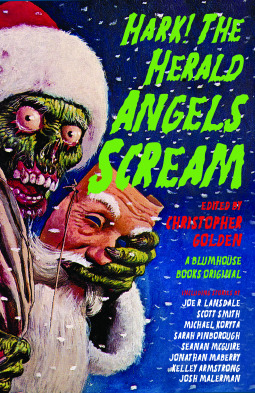 Pretty typical Anthology ratio here with a few shining stars but mostly filler. Scott Smith Christopher Golden, and Joe Lansdal provide standout tails centered on Christmas.
Yankee Swap shines with a Saw style Christmas game.
Scott Smith story is a bizarre Christmas Eve and gift-giving set in Spain.
Joe Lansdale provides a typical ghost story written with a deft hand.
Christopher Golden creates a new Mythos centered around Christmas in Hollywood.
Certainly not a must-read but far from disposable.