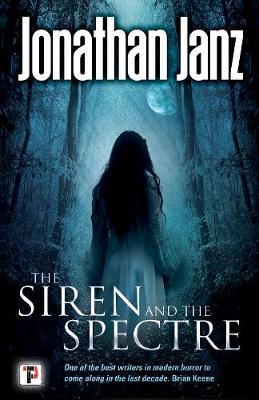 There are an uncountable number of examples in which a great concept can be foiled with subpar execution.  The Siren and the Spectre is a demonstration of the opposite of this as Johnathan Janz manages to take the oldest concept in horror storytelling ( a haunted house ) and manage to craft an incredibly human tale of the supernatural.
David has made a career of debunking haunted houses and the paranormal, but when confronted with a house with personal ties he is forced to reexamine his thoughts on the unexplained.  David is forced to confront his demons along with some new inside the focus of his latest ghost busting book.
With a unique voice, Janz is poised to become a household name with The Siren and The Spectre.  Gripping in every chapter, the book propels itself forward with impossible to put down revelations of the past and elevations of current happenings.
The Siren and The Spectre will be on my best of the year list, hands down.